Amber Mill has got selected as an wow product
" Amber Mill has got selected as an wow product. "
National Association of Dental Laboratories nominates an Amber Mill as an wow product.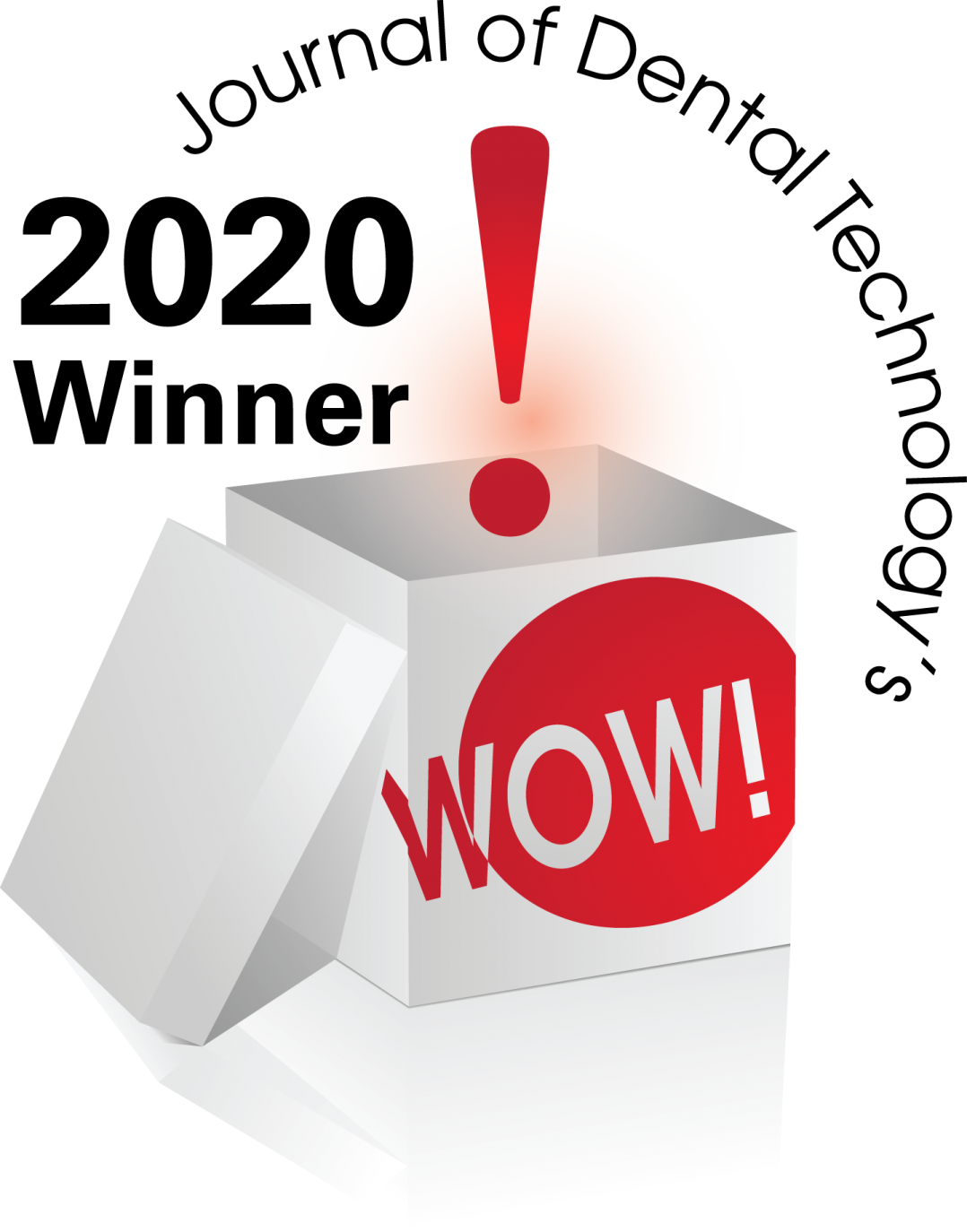 This year, more than any other year,
it is critical to share the resources that have helped labs to survive and thrive through these tough times.
The JDT asked those in the industry to nominate products or services that save time, money and improve the quality of their work.
Whether it is a new stand-out product or a timeless staple in the lab, these products and services have that WOW factor.
A judging panel then researched and ranked the nominations and the following are the top winners in alphabetical order.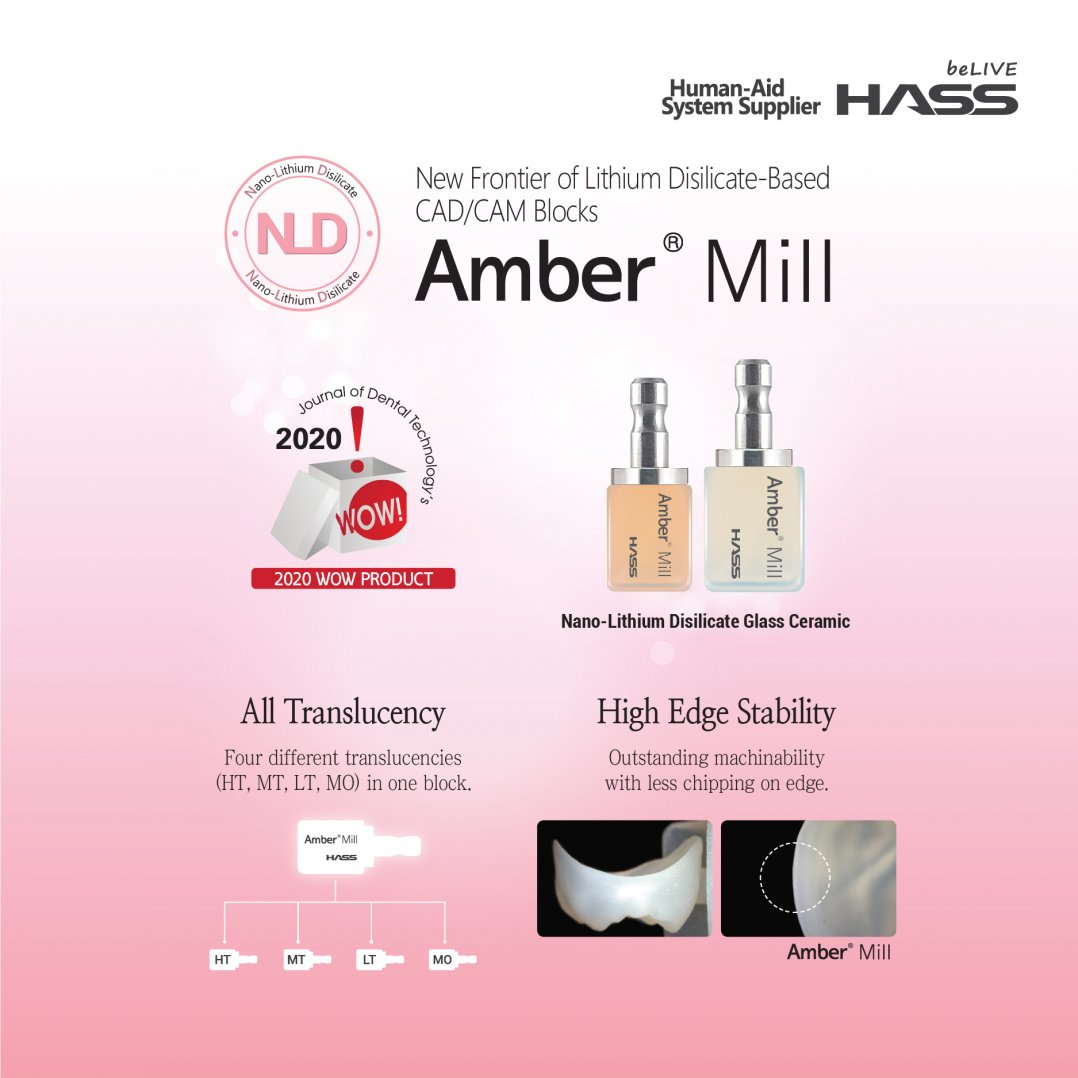 ⚡️Interview⚡️
✨ What about it gives labs the wow! advantage over competitors?
✔️ Amber Mill's excellence is in aesthetics; natural-like opalescence and fluorescence of Amber Mill represents the natural tooth.
Differentiate the translucency of the result by altering the temperature of "translucency heat-treatment."

Determine whether the outcome will be HT, MT, LT or MO with a single block.
This will enhance the efficiency in work process and inventory management for CAD/CAM milling blocks.
✔️ Denser and more crosslinked crystal structure results in superior physical properties.
Biaxial flexure strength is 450MPa after it is fully crystallized.
Outstanding machinability is evidently affirmative when checking the edges of the milled restorations.

Highly stable edges with less chipping occurrence prove that Amber Mill is an optimized machinable lithium disilicate block for CAD/CAM system.
✨How will it help labs succeed in today's times and moving into the future?
✔️️Amber Mill is the machinable dental glass-ceramic block made of lithium disilicate.
Its reinforced mechanical properties and aesthetic values with qualified machinability are
greatly advantageous for patients and clinics.
✔️This innovative idea came from our main goal to develop and upgrade glass ceramic material the same as a human's natural tooth.
It is based not only on aesthetic function but also structure.
In view of the business side, we provide better options such as user-friendly function,
upgraded aesthetic quality, and competitive price for dentists and dental technicians.
*Source : Journal of Dental Technology October 2020